LPL Financial Awards Six NWFA Advisors 2018 Club Membership
Herndon, Va. — Northwest Financial Advisors (NWFA) today announced that LPL Financial, the nation's largest independent broker-dealer,1 has awarded six of its financial advisors 2018 club membership.2 The awards are based on annual production of all registered LPL advisors as of year-end 2017.
Two of its most seasoned advisors, Jim Christy and Russ Cesari, have been selected for LPL's Executive Council, the highest club level. The magnitude of this achievement is evident in the fact that LPL awards the Executive Council to fewer than 1 percent of the firm's 15,000 advisors nationwide. The full list of NWFA's advisors achieving LPL club membership follows:
Executive Council:  Jim Christy and Russ Cesari (awarded to <1 percent of LPL advisors)
Chairman's Club:  Tom Turner (awarded to <5 percent of LPL advisors)
Patriot's Club:  Glen Cesari (awarded to 8 percent of LPL advisors)
Director's Club:  Greg Grinnell and Jonathan Adams (awarded to 18 percent of LPL advisors)
"I congratulate these highly capable advisors on achieving an elite distinction among their numerous LPL-affiliated peers. I'm confident that for each advisor, awards and accolades are not what drive them to perform. But rather, they are motivated by the prospect of creating and sustaining desirable outcomes for their clients on a personal level," said Kevin Fisher, President & CEO of NWFA.
NWFA's Sr. Vice President Karen Benedict said, "This recognition reflects the tremendous value these advisors continue to bring to their clients. I am grateful for their commitment to offering independent and strategic financial advice that has been rewarding to them as well as their clients."
Achieving club membership with LPL entitles NWFA's advisors to a range of benefits including educational opportunities and enhanced operational services, which in turn, help strengthen the capabilities that they bring to their clients.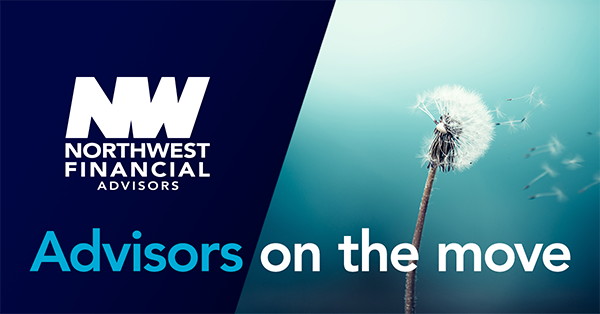 About Northwest Financial Advisors
Serving individuals and businesses across the nation for more than two decades, Northwest Financial Advisors (NWFA) is owned by NW Capital Management, a wholly owned subsidiary of Northwest Federal Credit Union, and offers a comprehensive range of personalized, objective wealth management advice and solutions to help individuals and families work toward creating, growing and preserving their assets. LPL Financial, the nation's leading independent broker-dealer and NWFA's securities custodian, ranked NWFA the No. 1 investment program among its credit union programs and the No. 7 investment program among its bank and credit union programs combined in 2017.3 Visit www.nwfllc.com for more information. 
About LPL Financial
LPL Financial is a leader in the retail financial advice market and the nation's largest independent broker/dealer.* LPL serves independent financial advisors and financial institutions, providing them with the technology, research, clearing and compliance services, and practice management programs they need to create and grow thriving practices. LPL enables them to provide objective guidance to millions of American families seeking wealth management, retirement planning, financial planning and asset management solutions. LPL.com / NASDAQ: LPLA *Based on total revenues, Financial Planning magazine June 1996-2017.
                
1As reported by Financial Planning magazine, June 1996-2017, based on total revenue
2Based on annual production of all LPL registered advisors as of December 31, 2017   
3LPL Financial Institution Program rankings based on total investment revenue as of December 31, 2017
Securities offered through LPL Financial, member FINRA  /SIPC  . Insurance products offered through LPL Financial or its licensed affiliates. Investment advice offered through Northwest Financial Advisors, a registered investment advisor (RIA). Northwest Financial Advisors, NW Capital Management and Northwest Federal Credit Union are not affiliated with LPL Financial.

Not NCUA Insured. | Not Credit Union Guaranteed. | May Lose Value.